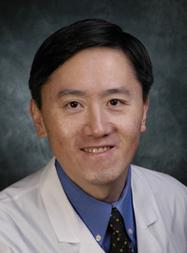 Steve K. Lau, M.D., grew up in Kansas City, Missouri, and has lived in Texas since 1984. Dr. Lau completed his college education at Texas A&M University where he was elected Tau Beta Pi and graduated Magna Cum Laude. He received his medical training and completed his residency at The University of Texas Southwestern Medical School in Dallas. He began private practice in 1999 at the Medical City Hospital campus, and has relocated to Preston Center in 2017. Dr. Lau has served as Section Chief of Internal Medicine, director of the Hospitalist Program and Chairman of Utilization Review and Health Information Management at Medical City in the past.
"I believe health care should be tailored to one's individual goals and perspectives in life," says Dr. Lau. "I provide each patient the time and attention that their health – the most precious resource – deserves. I never sacrifice quality of care for the sake of speed, and understand that optimizing health and fitness is paramount to a good life."
When away from the practice, Dr. Lau enjoys spending time with his family, reading fiction and non-fiction books, seeing movies, playing golf, running, fishing and traveling.