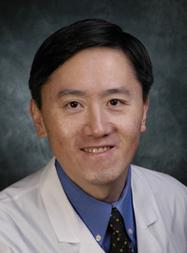 Dr. Steve Lau
Texas Internists Premier has teamed up with North Texas Preferred Health Partners or NTPHP.
8215 Westchester Dr.
Suite 320
Dallas, TX 75225
Office: (972) 993-5040
Fax: (972) 993-5041
Nurse: (972) 993-5046
Dr. Steve Lau now offers boutique-style, concierge-level care that is highly attentive and personalized.  In this small clinic setting, you will receive immediate benefits that include:
same-day or next-business day appointment access to Dr. Lau (and not an associate)
minimal to no waiting-room time
very detailed and thorough attention to your health at every visit
direct access to Dr. Lau via cell phone, texting or even e-mail
in summary, highly convenient and personalized care, tailored to your needs — at the times that fit your schedule
Please call (972) 993-5040 or email [email protected] to enroll or ask questions.
Dr. Steve Lau has served the North Dallas community since 1999.
Dr. Lau is board-certified in internal medicine and has received D-Magazine Best Doctors in Dallas awards every year from 2005 to 2016, then AGAIN in 2022. 
---
For existing patients, our secure portal can give you access to view your lab results and future appointments.  This HEALOW portal is be used with a computer, smartphone or tablet.
NTPHP Patient Portal.
Please call our front desk (972) 993-5040, if you need help to log on or to reset your password.
---